The Angels need some tinkering.
It's funny, it seems like I write the same article right around the same time every year. The Angels generally haven't started off very well for the past few years. It's just the way they are as a team and I've grown accustomed to this. But sometimes, early season games can tell you a lot about a team. Last season, the bullpen stumbled out of the gate and this ended up being a problem the entire year and stood atop many Angel fans' wish lists heading into the offseason. Fast forward a year and here we are with the same problem. But the bullpen isn't the only issue, just the most glaring.
Situational hitting. Let me know if you've heard about this problem before. The Angels have some good hitters in their lineup, but they simply aren't driving in as many runs as they probably should be. Bringing in Albert Pujols and getting back Kendrys Morales was supposed to fix this, and inevitably I think they will. Howie Kendrick is off to another fast start similar to last season and Mark Trumbo is still hitting balls further than anyone else on the planet. Yet the Angels keep losing. Vernon Wells draws the most criticism from fans mostly because of how much he makes and the fact that Mike Trout is demolishing AAA pitching. That's certainly one area to keep a close eye on, but it isn't necessarily the be-all-end-all answer to the Angels scoring woes.
So what is the answer, how do we fix the Angels? Patience. Plain, simple, unexciting and infuriating patience. This team is too good to make completely drastic and misguided moves so early. Is some tinkering needed? Yes, definitely yes. And tinkering Los Angeles shall do. But there probably won't be any blockbuster deal that fixes the Angels early season problems. But there are a few smaller moves that can and should be made.
1. Keep David Carpenter up. It's been a blessing for Angels fans to witness this kid pitch. He's not going to blow anyone away, but the refreshing thing is that unlike many of his teammates, he's not trying to. He's fully aware that it's the movement on his 91 mph fastball and his deceptive slider and change that will get hitters out. He generates tons of groundballs and isn't easily flustered. With time, Scioscia will grow to trust him more and he will emerge as the 7th inning option this team needs.
2. Promote Garrett Richards and hold onto Jerome Williams. It matters little who the 5th starter is. I think fans confuse the 5th starter competition as being Jerome Williams OR Garrett Richards when in reality, this team can benefit from both of their presence. The bullpen is extremely weak in the 6th inning. Either Jerome Williams or Garrett Richards could solve this problem. It's inevitable, top four starters is going to miss some time and whichever pitcher isn't the 5th starter could move into the rotation immediately. And if the 5th starter happens to stumble, they could simply switch roles. Richards also has the benefit of having options left. Should he not be used enough or struggle in whichever role the Angels designate for him (5th starter or 6th inning) he can be sent to AAA to work the kinks out. Another important aspect of this move to keep in mind is that in any extra-innings game, Los Angeles is in trouble. They have no reliable extended relief. Putting either Williams or Richards into the game in the 10th inning would be a luxury few teams have. The Angels lost an awful lot of extra-inning games in 2011 and a Richards promotion would fix this.
3. Stop muffing up the lineup. I swear Mike Scioscia writes some of the most infuriatingly stupid lineups I've ever seen. You need to find something that works and just stick with it. What's going to work right now? MARK TRUMBO. I don't care how much of a liability he might be at third base, this lineup simply cannot function properly without him right now. Until Kendrys Morales regains his form, Mark Trumbo needs to be the cleanup hitter.
4. Move Torii Hunter and Vernon Wells down in the lineup. I know the sexy pick here is to scream for Mike Trout's promotion (and I do plenty of that). But these calls need to be ignored until at least May 1st. Let these guys try and get their timing down. Mike Trout isn't going to mysteriously stop hitting in AAA. He might slump a little but he's still the future of this organization and that won't change by May 1st. For Vernon and Torii, putting them at the bottom of the order takes the pressure off and just lets them find their groove. Should they prove worthy of the middle of the lineup then we can make that move later but for now, protect them and the team by batting them later.
5. If you're going to play Bobby Abreu, put him in at DH. He's not an outfielder anymore. He was never a very good one to begin with but now, it's just embarrassing and frankly speaks volumes about Mike Scioscia that he doesn't realize exactly how bad it is. Maybe he needs to watch some of the broadcasts we see, his view from the dugout might be impaired. And if Abreu's going to play, you might as well do it now. Once Kendrys hits his stride, forget about Abreu getting any playing time whatsoever. The best thing the Angels can do right now is play Abreu at DH once every four days and hope he kills the ball.
The lineup should look like this:
SS Aybar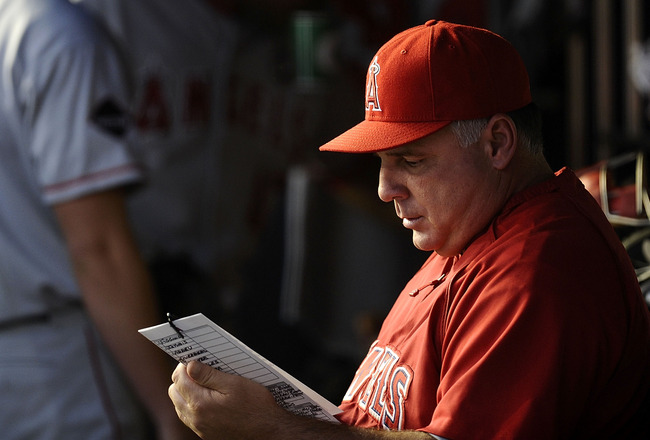 2B Kendrick
1B Pujols
3B Trumbo
DH Morales
C Iannetta
RF Hunter
LF Wells
CF Bourjos
6. Take two of these (chill pills) and call me in the morning. Latroy Hawkins is still rounding into form. He's going to be a fine reliever and a solid shutdown option for this team. Jason Isringhausen is still getting loose and into shape for the season. He's going to make a very good righty specialist. Just use him in situations where you need an out and you've got a tough righty at the plate. Carpenter will grow into an effective major league reliever. Takahashi will settle down just like he did last season. He'll never get lefties out like he needs to, but he'll be a fine swingman. Once the trade deadline comes along and if none of the minor league kids (Van Mil, Berg, Tillman, Mills) impress enough to earn a spot and Jepsen can't find his cutter, then Jerry can go out and overpay via trade for some dominant fire baller. Until then, just use the right relievers in the right situations and relax.
Follow Scotty Allen & @LAANGELSINSIDER on Twitter